We often hear about the wines of Burgundy but did you know that another drink is produced in our beautiful region? Cider did you say? That's not wrong. Champagne? No, no, our neighbours in Champagne have the edge on that. Whether it's blonde, dark or red, beer is the king of the land in the Sénonais region.
A historical local beer
Just like Saint-Etienne cathedral, the beer of Sens is now an important part of the heritage of the Sénonais region. If you hear the name "Thomas Becket" while you're sat outside one of the local cafés, they are talking about the local beer, named after the archbishop of Canterbury, living in Sens in exile in the 12th century and considered the patron saint of English brewers.
This beer is produced at Brasserie Larché, in Sens, not far from the city centre. What's so special about it? During the manufacturing process, honey (from Yonne of course) is added, giving it a unique taste. The brewery also offers other ranges, in particular the "Alpargate" beer, made for the "Carmel de Sens". We recognise the famous monastery on the labels!
There are several smaller breweries in the Sénonais region, each producing their own special taste!
A drink out on the terrace
Apparently the best time to savour a "Thomas Becket" is at the end of the day out on the terrace in front of a café. In that case, what better a place than in front of the cathedral! There are many cafés and brasseries on this square.
Just sit back, relax and enjoy the atmosphere of Sens. On either side of the square is Saint-Etienne cathedral and the pretty colourful roof of the Palais Synodal, the indoor market, the half-timbered houses… A little taste of the colourful historical and architectural wealth of Sens!
Would you prefer a non-alcoholic drink? In that case, we suggest you try the Pays d'Othe apple juice, produced in a neighbouring area of the Sénonais region.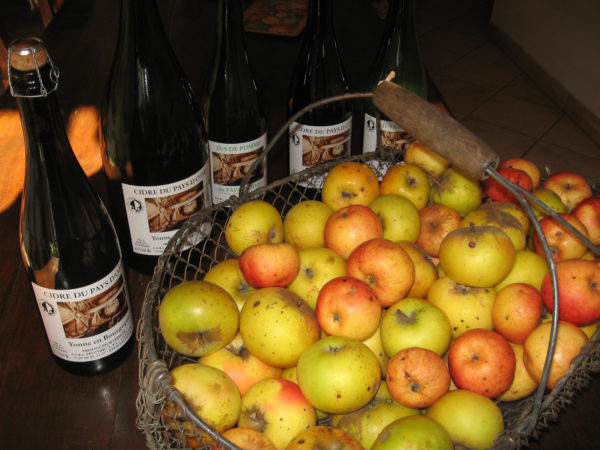 Where can we find "Thomas Becket" beer?
At Brasserie Larché, just a few minutes away from the city centre. There is a shop next to the brewery which sells the whole range, all produced in the same place. Blonde, dark, amber, organic… The choice is yours! You can even take a tour of the brewing house, upon reservation, with up to 10 participants per group.
At the Tourist Office shop. Come and see us at one of our welcome desks, in Sens or Villeneuve-sur-Yonne !
On the menus of a number of bars and restaurants in the Sénonais region.
In the supermarkets in the Sénonais region.
Alcohol abuse is dangerous for health.