People know how to spend their evenings in Sens and Villeneuve-sur-Yonne! At 22:30, there are two son et lumière shows on the façade of Sens cathedral and on Sens Gate in Villeneuve-sur-Yonne. Halfway between history and poetry… Worth seeing again and again!
A festival of lights for the cathedral's 800th anniversary
Sens residents and visitors passing through can clearly remember when they stood on the forecourt of the cathedral of Saint-Etienne in Sens on Saturday 28 June, 2014. That evening, a major first had been announced! The cathedral was to be illuminated with a thousand colours in a show that retraced the 850 years since its consecration (1164 – 2014). A fine drizzle began to fall at the last minute but, without a doubt, the only thunder heard that evening was the thunderous applause… (Rewatching this video even brings a tear to the eye!).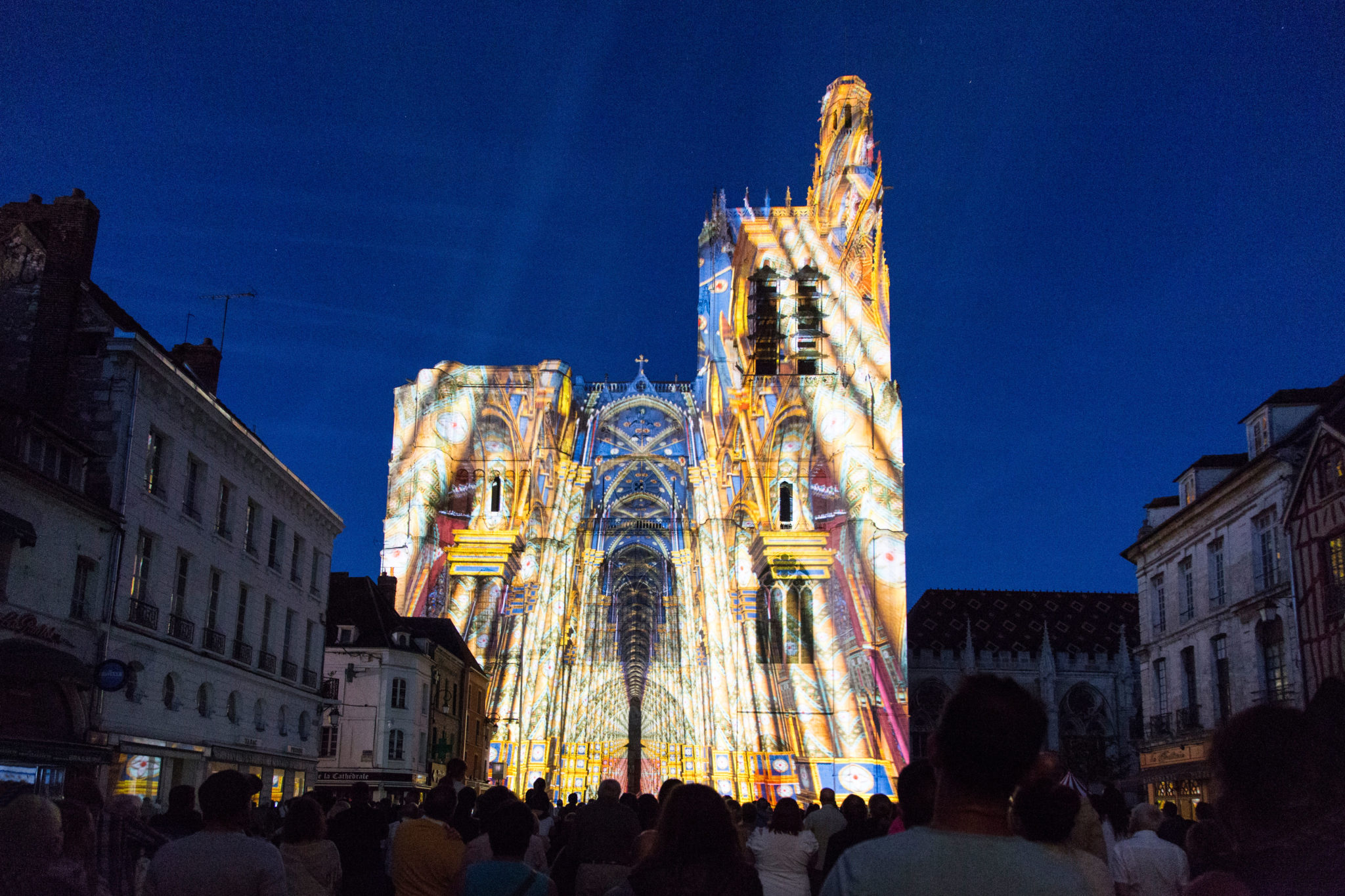 An essential part of summer in Burgundy
In three years, this initial show was put on over eighty times, every Friday and Saturday evening from mid-June to mid-September. The least you can say is that people did not get tired of it! There are even rumours that one person saw it six or seven times in a single summer! Every time, they took someone different with them…Can anyone beat that?
Villeneuve-sur-Yonne in lights too!
Switching off the lights for the last time is not easy. 17 September 2016 was the last date announced in our first programme of event, and the last show felt like the end of an era. Apparently, however, the idea had taken root a little too well, as spring 2017 brought news of not one new show, but two! Throughout the summer of 2017, not only was the façade of Sens cathedral illuminated, but the mediaeval gate at the northern entrance to Villeneuve-sur-Yonne was as well, for a magical show.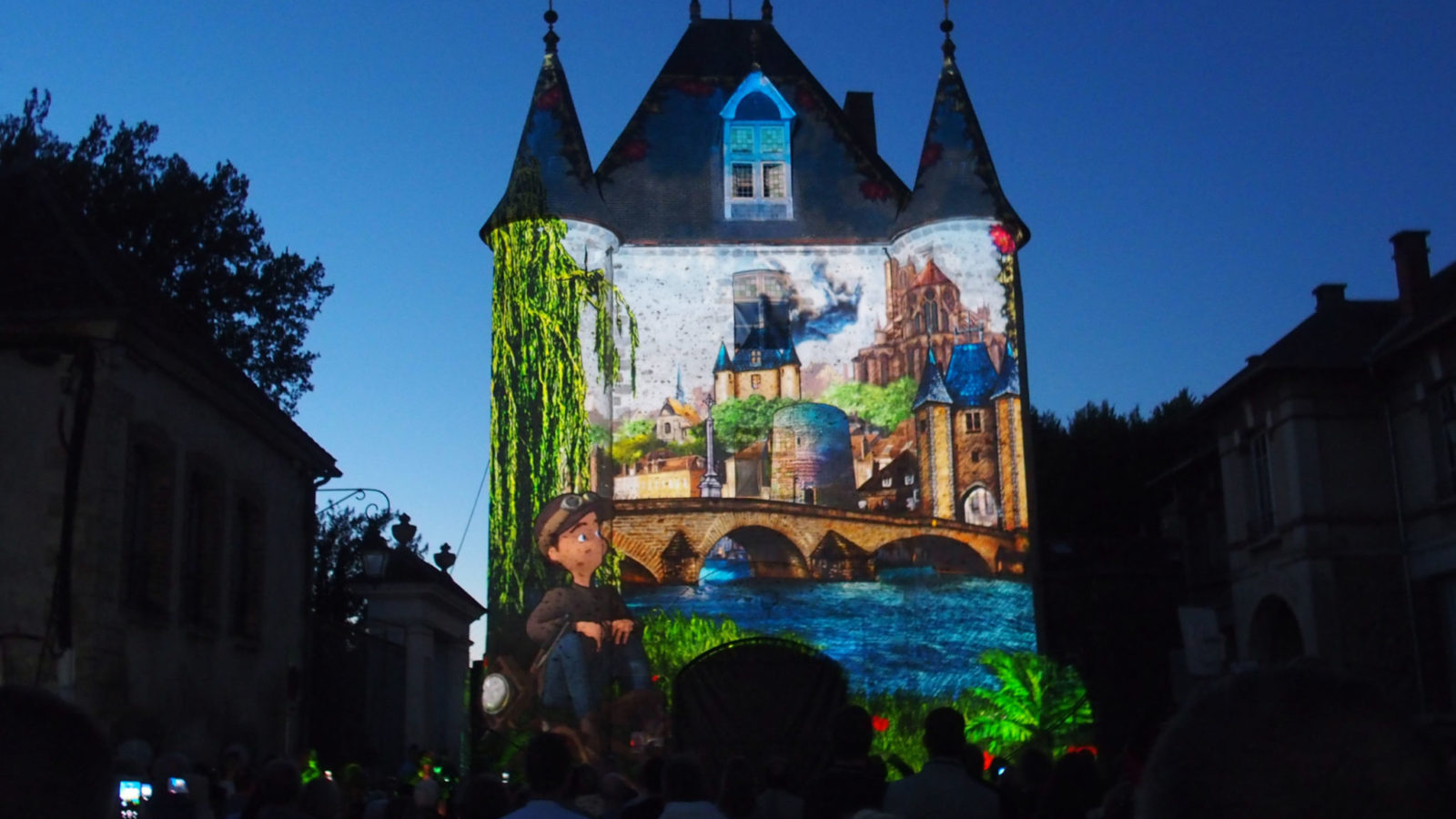 Light and sound show in Villeneuve-sur-Yonne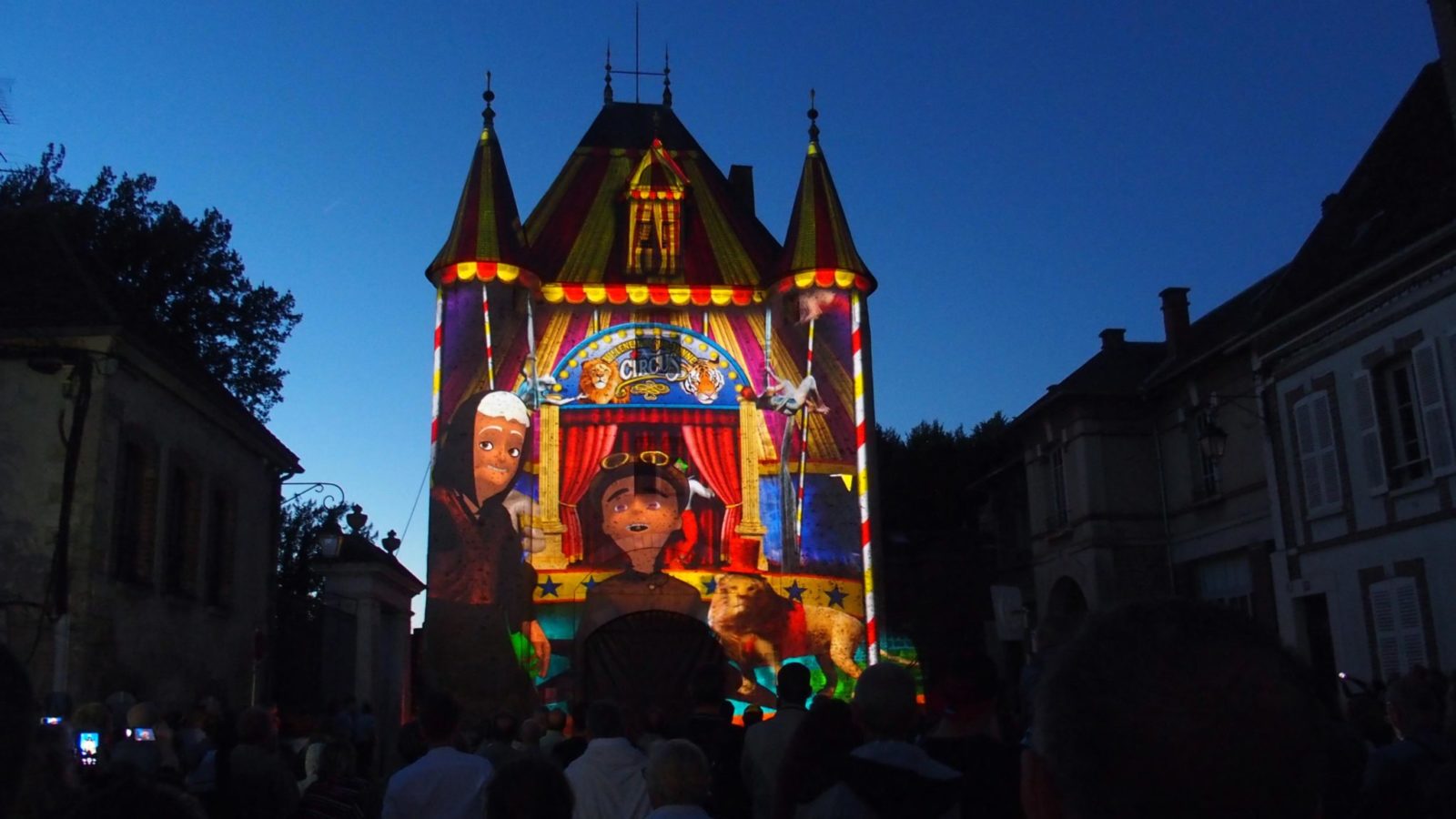 Light and sound show in Villeneuve-sur-Yonne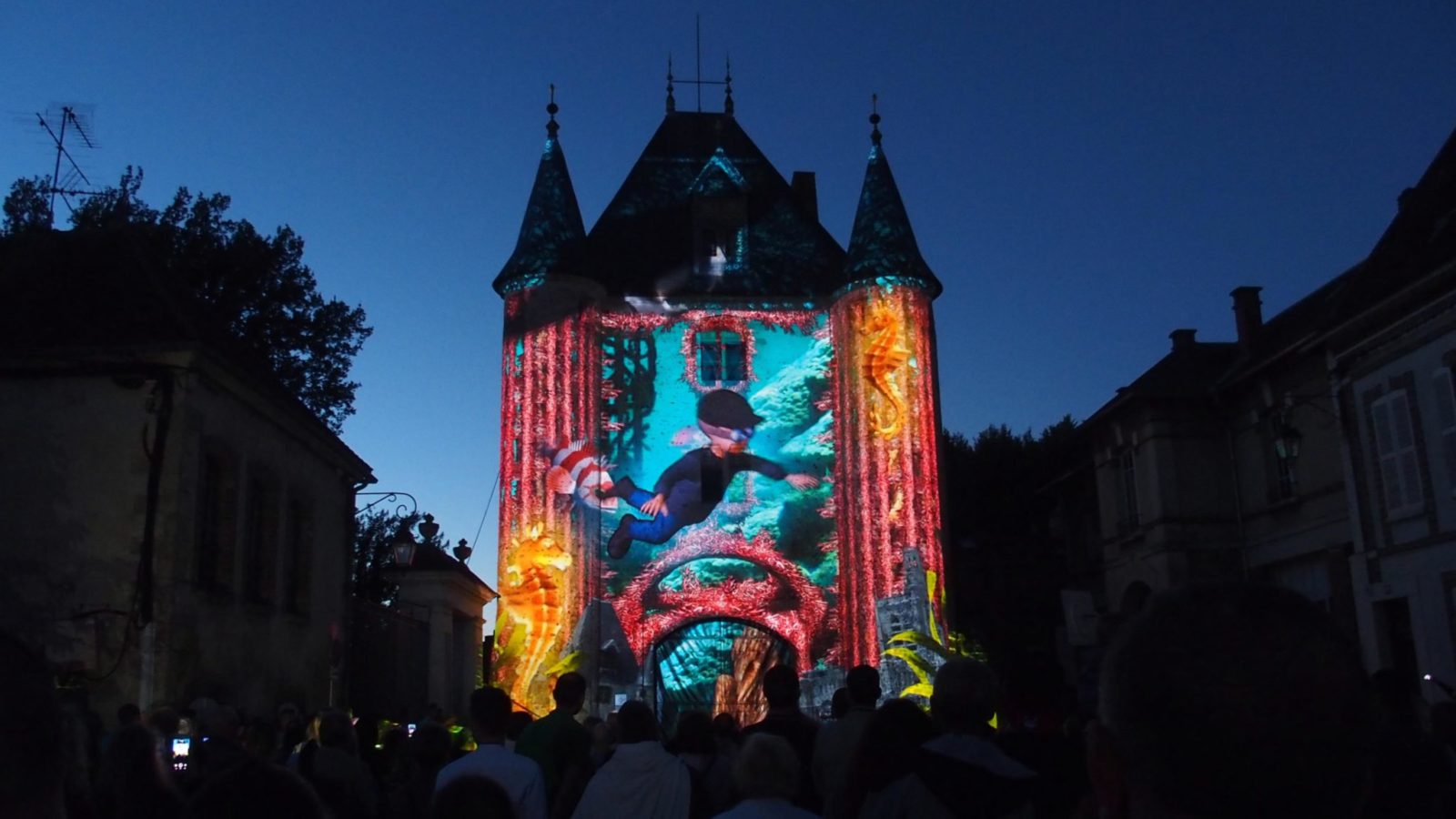 Light and sound show in Villeneuve-sur-Yonne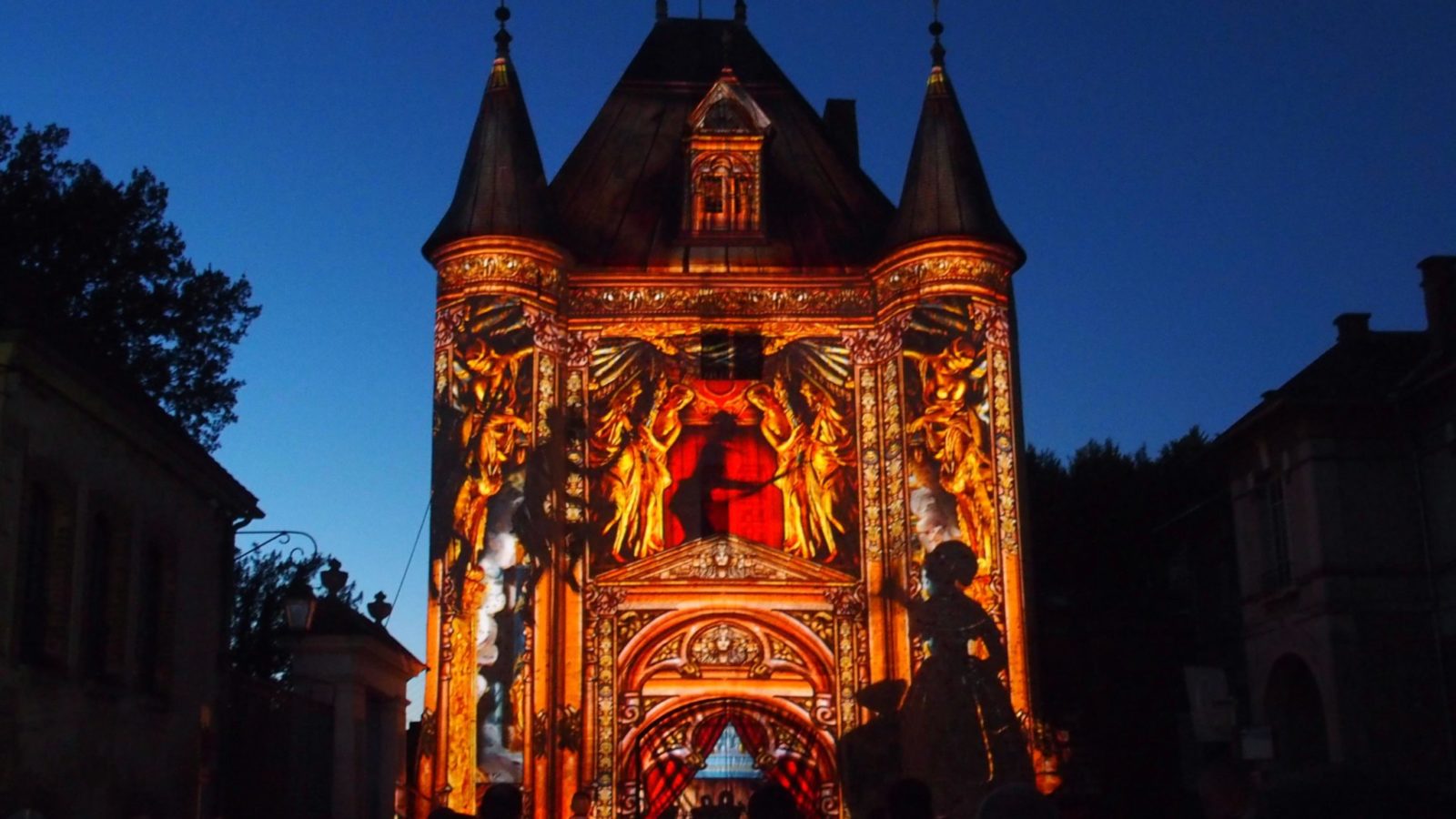 Light and sound show in Villeneuve-sur-Yonne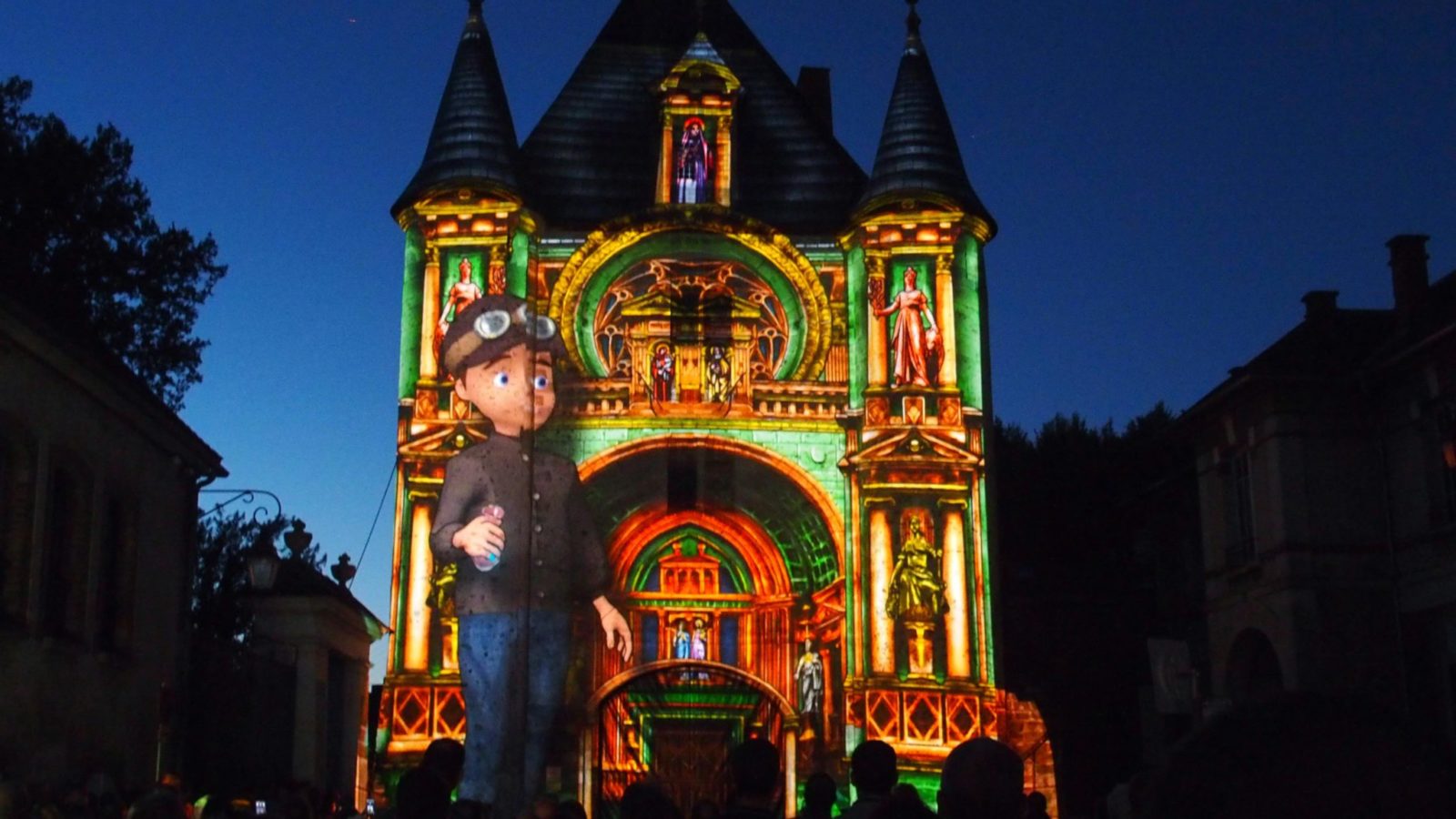 Light and sound show in Villeneuve-sur-Yonne
Before and after the show…
Have you come a long way for the show? Would you like to make the most of the occasion to explore the town or spend time with your family before the show? Here are some ideas for activities and outings to do before or afterwards:
Fancy a stroll to take in the town's must-see monuments? Take our historic tour by following the arrows marked with the likeness of Brennus.
Families can visit the artisanal market of Villeneuve-sur-Yonne after the show.
Not to mention our guided tours of Sens cathedral (only in French) and the shows organised by the Sens associations on the cathedral forecourt.
Useful links