One day in Sens
"Sens, this is Sens!". You have just got off the train or left the A19 or A5 motorway to walk the cobbles of the old town and discover the "city of Brennus". Your first stop will undoubtedly be Sens Cathedral. When you arrived, you will not have failed to be intrigued by its silhouette gazing over the roofs of the town… .
9am, first stop: Saint Stephen's Cathedral
There is obviously no debate that this is where you should start… After visiting the cathedral, every other aspect of the town is crystal clear. We tend to forget that Sens is home to the first Gothic cathedral ever built, no less! A little historical reminder: Gothic art is the artistic movement that followed Romanesque art and is characterised by the use of ribbed vaults and flying buttresses to support a building. In Sens, we see these techniques being used for the first time on the scale of a cathedral and ours still retains many Romanesque features. It is for you to make the distinction. Each period, each archbishop, has contributed their bit to the building which has, nevertheless, managed to retain a beautiful harmony. The best way to discover the cathedral is to hire a tablet or audio guide at the Tourist Office. In summer, guided tours are available almost daily.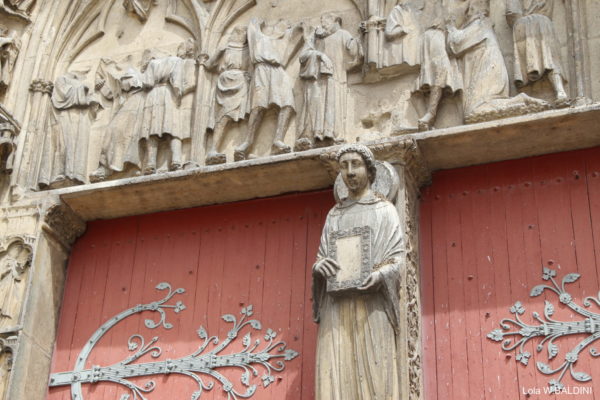 10am, second stop: the covered market
After this very informative visit, the covered market is the perfect place to enjoy the atmosphere of the town centre like a true Sénonais, and to relax. Fully take in the colours, smells and flavours. Many visitors are surprised by the shape and size of our market and the variety and quality of its produce. What about you?
Don't forget to go up to the upper gallery, a good idea if you want to take a photo!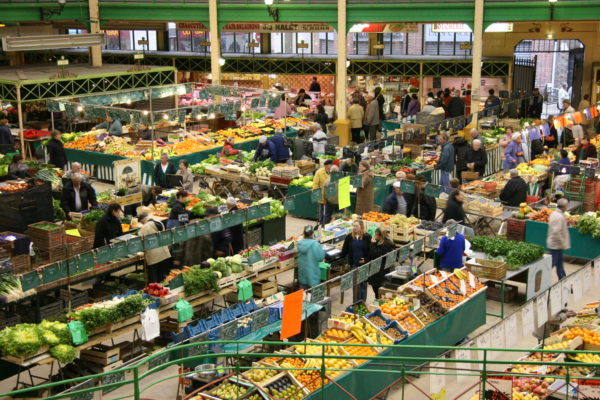 10.30am, third stop: tour of the town
As you leave the market, follow the arrows! The arrows bear the image of our local hero, the Gallic chieftain Brennus, who defeated Rome in 390 BC. Following a route indicated on the ground and in the booklet you bought earlier at the Tourist Office, you will explore some of the town centre's most amazing sights.
As at the cathedral, you can also opt to hire a tablet or audio guide or to take a guided tour (summer only).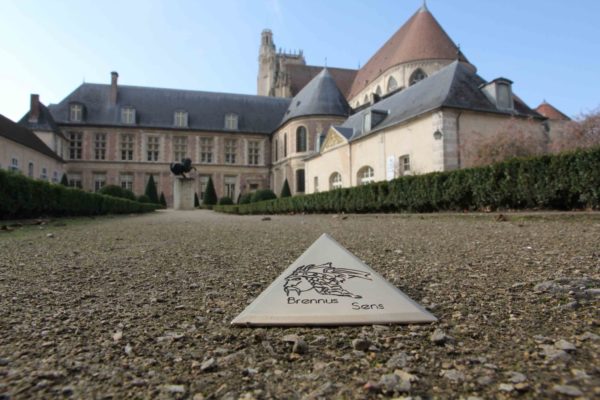 12pm, it's lunchtime!
The town centre has many restaurants waiting to welcome you. With creperies, brasseries and cuisine from around the world, there is a whole selection of different restaurants in Sens for you to choose from.
Our recommendations:
La Cuisine de Lolie set back a little from the Grande Rue, where you can quietly enjoy quite inventive cuisine prepared with fresh market produce. You will certainly love the cheerful colours of the décor and its terrace, set in an interior courtyard, with its little garden and awnings.
L'écu : in front of the city-hall, this restaurant is quite an "historic" address! It exists for more than 500 years ! Inside, the urban agitation of the main street gives way to a vast room in the smart and felted design !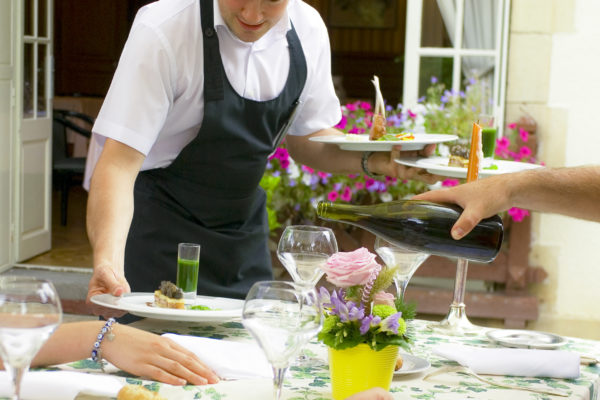 2pm, head to the Museums of Sens
You have recharged your batteries, and it's a good thing! You will certainly be amazed at the wealth of treasures at the Museums of Sens. If you don't have much time and have only a little interest in museums in general, then concentrate on the Gallo-Roman collections (in the underground rooms) and the Cathedral Treasury, which is still one of the richest in France (or even Europe), even if the revolutionaries didn't spare us. If you have time and are in your element, indulge yourself: don't forget to take a look at the Treasury of Villethierry with its 847 Bronze Age artefacts. As you move through each room, you will come across two sculptures by Rodin, paintings by Brueghel, and a lovely Watteau de Lille, among other pieces.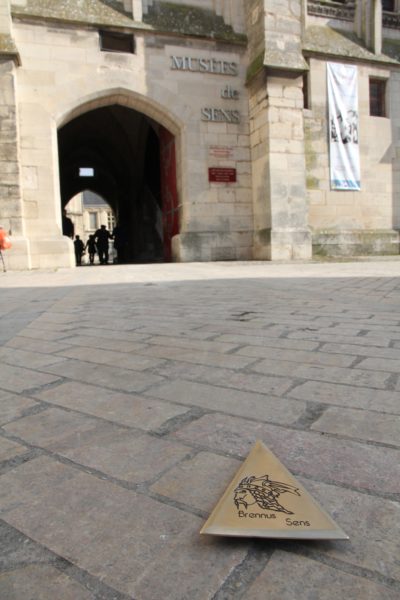 4pm, a spot of nature
Head to the  Parc du Moulin à Tan. This is a truly remarkable garden (indeed, it was labelled as such in 2011). There you will find a mini farm, play areas for children, an arboretum, a rose garden, a fitness trail and a wildlife trail and, above all, some very exotic greenhouses with tropical collections. You can even go there by bike: if you haven't brought your own, the Tourist Office rents them out.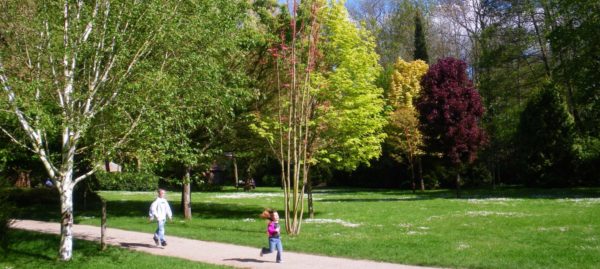 Evening meal in Sens
Here you have an opportunity to try out a second restaurant in Sens. Why not go for a slightly more gastronomic establishment, such as le Clos des Jacobins or la Madeleine ?
An evening at the Lumières of Sens
If you visit us between mid-June and mid-September, this event is not to be missed. This show, projected onto the façade of the cathedral has become a must-see of the Burgundy summer season. Outside the summer period, open the door of our charming little Italian theatre. With its red velvet seats, boxes, balconies and ceiling fresco, it is truly a little box of delights with a programme that is varied and always popular.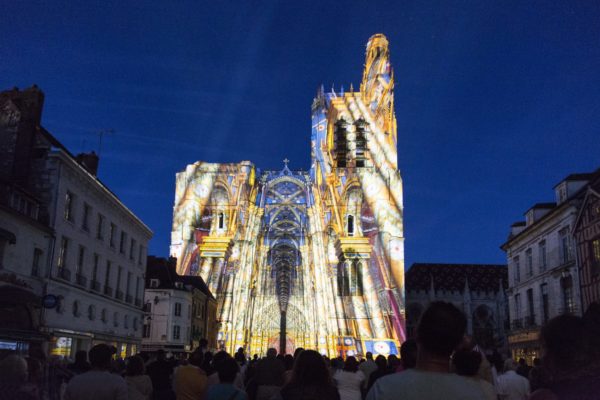 If you stay longer…
Spend a day in Villeneuve-sur-Yonne ;
Discover our moments to be shared in the Sénonais
Choose amongst our activities and visites for children
Visit our online agenda with all events in Sens and Villeneuve-sur-Yonne