A simple stroll or a long day's hiking? Situated one hour from Paris by train, the Yonne valley and hills of Pays d'Othe welcome you with open arms, whether you are a beginner or experienced! Along our small and intermediate circular trails, you will find quite a variety of landscapes. If you are an adventurer, beware ! Our long routes may lead you to… Compostela!
Hiking for all levels
Are you beginners? We suggest three thematic walks near Sens, including the Boucle des Carrelottes, a circular trail through the Natura 2000 site that dominates Sens, with information panels dotted along the way!
For intermediate hikers, our region has plenty of 3 to 4 hour circuits with "just enough" up and down, such as the blue circuit from Dixmont.
As for seasoned hikers, you can venture into Pays d'Othe for a few good days of walking in the forest, with some pleasant climbs along the way. We recommend the "Hauts plateaux malaysiens" hike. And for the more adventurous, it is even possible to explore and cross the Sénonais by foot, via the GR213, direction Compostela ! Starting from Pont-sur-Yonne, it follows the Yonne valley, passing Sens (a few kilometres away in reality) then Villeneuve-sur-Yonne (you can get your "Crédencial" (pilgrim passport) stamped at the tourist office), continuing as far as Joigny.
in Villeneuve-sur-Yonne.
Bike rides with family…
Cycling is definitely the best way to get off the beaten track ! Our five cycling routes are full of points of interest, sometimes little-known. Explore the Vanne aqueduct and its large arches stretching across the fields or the Chemin des Boutours with its allotments and public orchards. Here, at the end of summer, you can even taste apples freshly picked from the tree! Yum!
A new cycle path  has recently been created between Sens and Rosoy. It is soon to be extended to Armeau (with completion of the work scheduled for 2019-2020). Imagine: on your left, the first hills of the Pays d'Othe and a few sandpits where migratory birds stop off. On your right, the river, rather wild, between Joigny and Sens. No interferences, no beeping horns, just tyres rubbing on the surface of the cycle path, the murmur of the breeze and the sound of wildlife nearby…
For a 2- or 3-hour and quiet ride, we advise you the trail "Along Yonne River".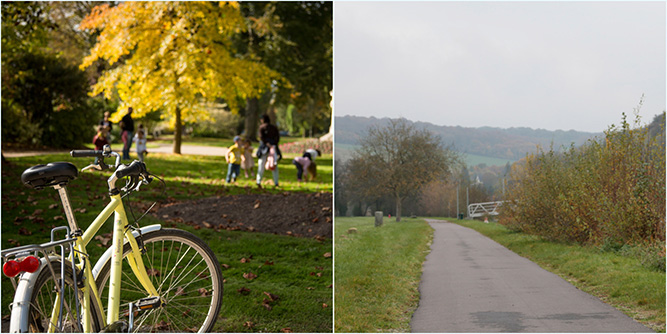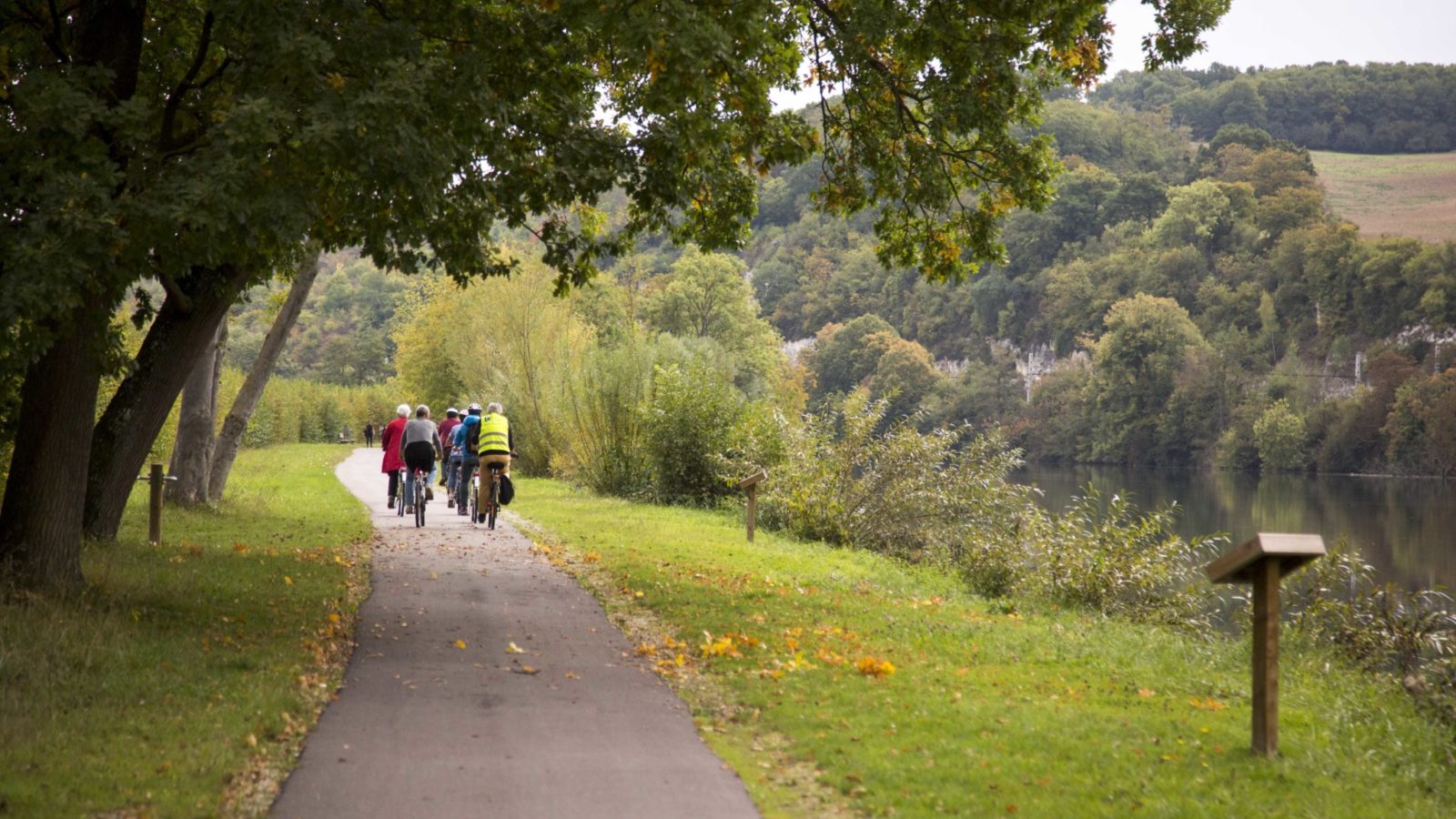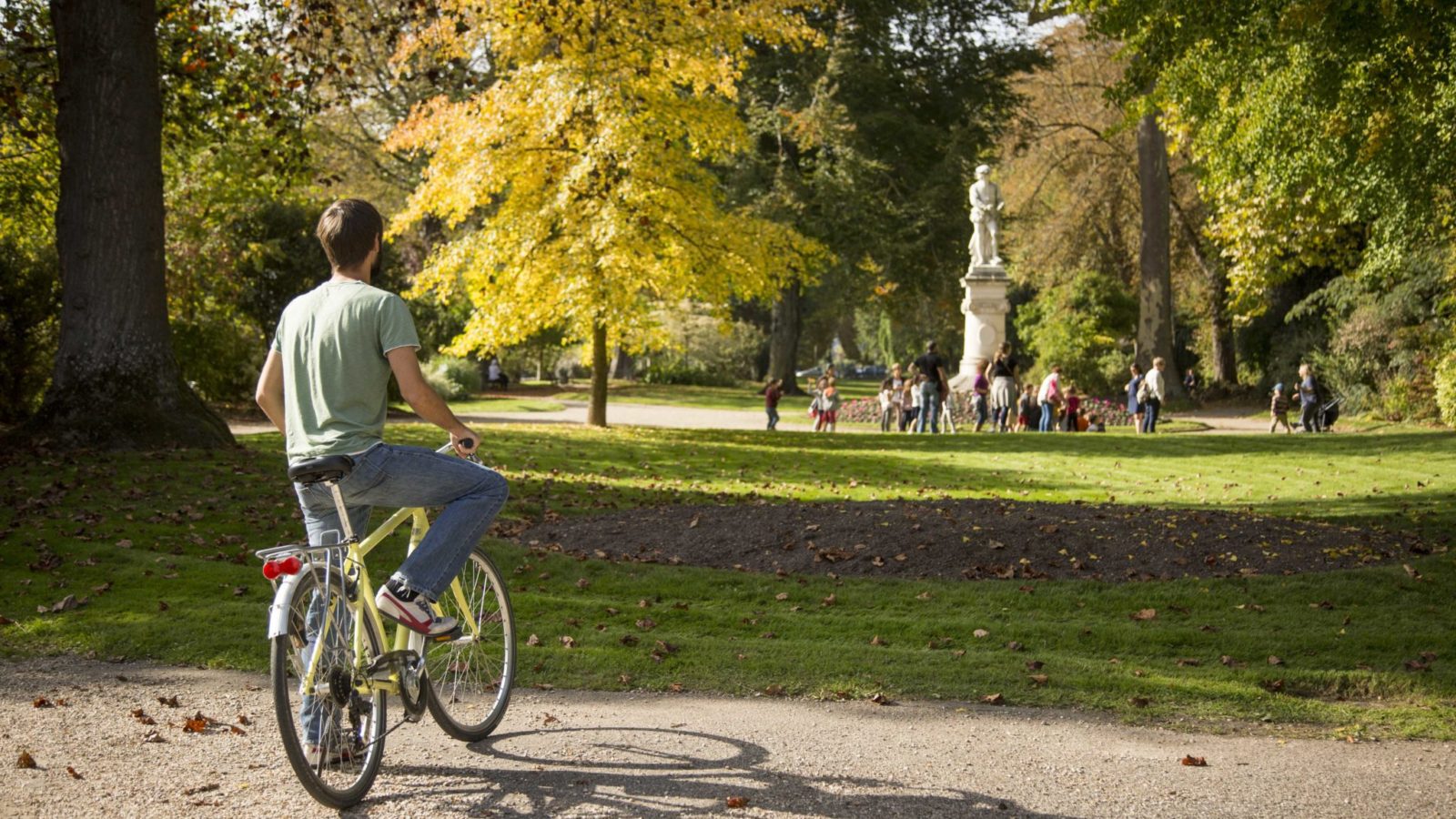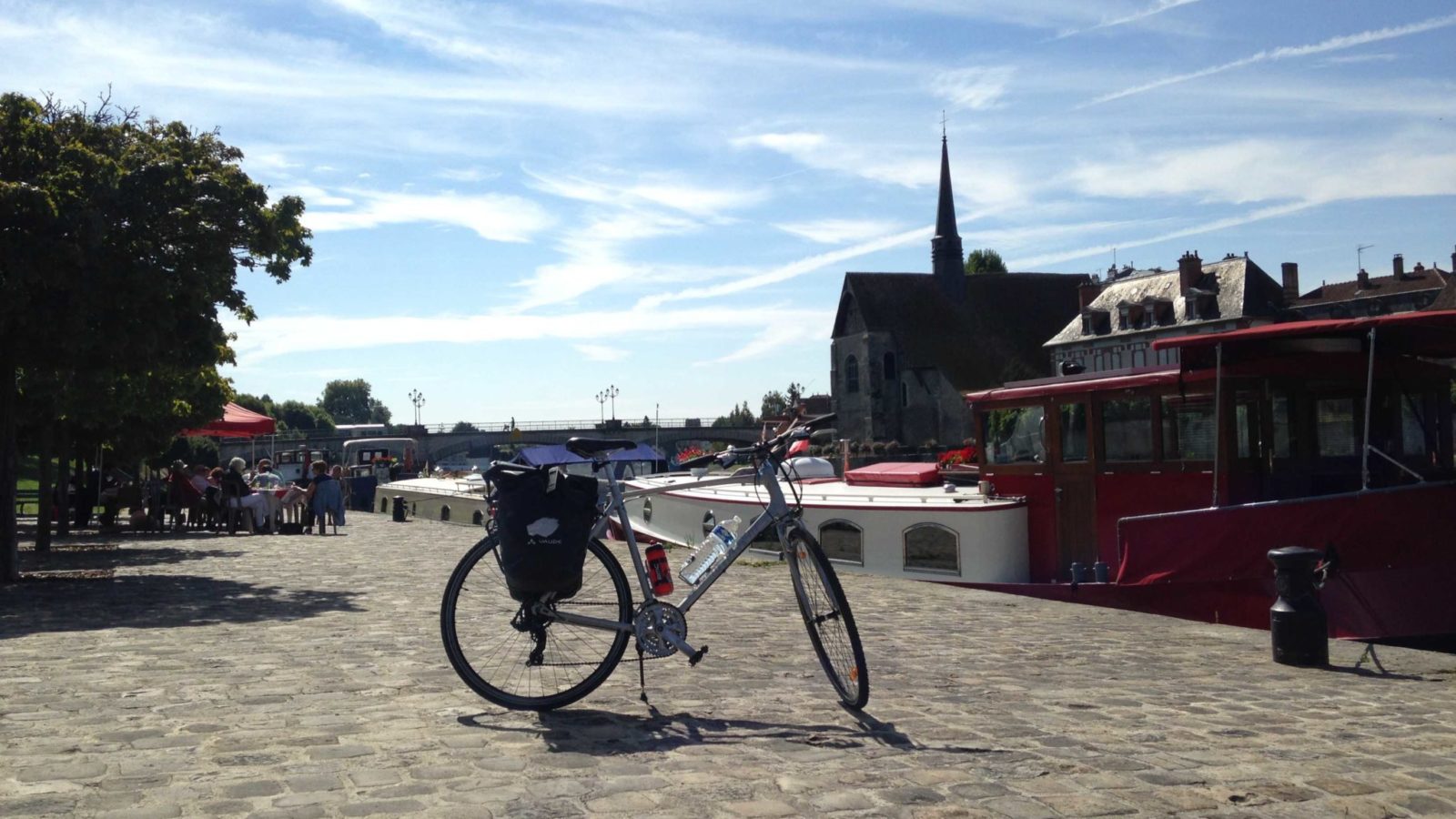 …Or long journeys for adventurers
This is for bike trip enthusiasts! Getting to Sens from the neighbouring big cities is possible! Provided, of course, you have at least a minimum of training and are well-equipped (repair kits, wet weather clothing). Leave your hybrid bike in the garage and take a mountain bike instead.
On the Paris – Sens – Auxerre route, you can take advantage of the nearby railway line (convenient if you want to skip or shorten a leg). This way you can, for example, plan a route from Paris to Sens over a weekend, with a return trip by train on the Sunday evening. To join the start of the "Tour of Burgundy by bike" at Migennes from Paris, watch out for the ten-kilometre section still to be developed around Villeneuve-sur-Yonne. Otherwise, the route is mostly pleasant.
The Orléans – Sens – Troyes route does not benefit from the same advantages. . While the route between Orléans and Montargis via the Orléans Canal poses no difficulties, further along you will need to devise a route taking in small country lanes to avoid the traffic. A trickier route, but charming nonetheless!
Our tips
Get a printed itinerary by coming to one of our tourist offices.
Hire a yellow bike from the VéliBourgogne bike rental network at the tourist offices.
Find bicycle equipment at one of three shops in the area : "En Roue libre" located on the outskirts of Sens town centre, "Céliqua" in Villeneuve-sur-Yonne and "Décathlon" situated 4km from the centre of Sens.
Recharge your batteries at one of our favourite bakeries (Boulangerie-Pâtisserie Gauffilier or Boulangerie Perrichon in Sens and Boulangerie Le Fournil in Villeneuve-sur-Yonne)..