Just after the "Lumières de Sens", this music festival is based on the principle of "one date, one place, one group", and it has been our favourite event of the summer since 2011. Come on in, it's always open!
A travelling, no-frills festival with a summer vibe
Every Monday, Tuesday, Thursday and Friday from 8:30pm to 11pm, in July and August, a bar or a restaurant in the Sénonais region will hold a free concert in front of their establishment. There were 31 dates scheduled in 2022.
This original concept for a festival was started in Auxerre in the year 2000 and its success has now spread to 8 cities across France: Auxerre, Nevers, Cosne-sur-Loire, Dax, Châlon-sur-Saône, Tournus, Dijon, and of course Sens!
 A programme for everyone
Whether you prefer jazz, reggae, world music or French or International pop music, you'll find something you like at "Garçon, la note !", with a programme that really has something for everyone, whatever your age and whatever you like!
The success of the festival is thanks to this programme, brought together with the care and attention of Sophie Torcol, who has been responsible for the Sens edition of the festival since it began in 2011. Sophie lives and works for music. She has excellent contacts, she works hard and is a great negotiator, which is why we have great (really great) new discoveries on the programme every year.
4 good reasons to come along to the "Garçon, la note !" music festival.
To enjoy an evening of entertainment without spending a penny: the concerts are always free. If you want to treat yourself, depending on the location, you can get a drink and try some locally made drinks (Thomas Becket beer, Yonne wines or Crémant de Bourgogne sparkling wine), or even dinner, the choice is yours…
Discover some new upcoming bands, from the region and further afield: in general, 50% of the bands come from the region and 50% from elsewhere. Whether they're from Normandy, Toulouse, Savoie or even overseas!parfois !
This festival is very popular with the locals of the Sénonais region. It's an opportunity to have a great evening out with friends and why not get to know the local people and others from further afield. You are sure to meet some great like-minded people and have some interesting conversations. Every year that this festival takes place, new memories are forged and comparisons are made with previous editions…
Come and explore the heart and soul of our villages in a whole different light and with entertainment on every corner: from the small local heritage sites to the local bistros, you will most definitely want to come back and spend more time here at a later date.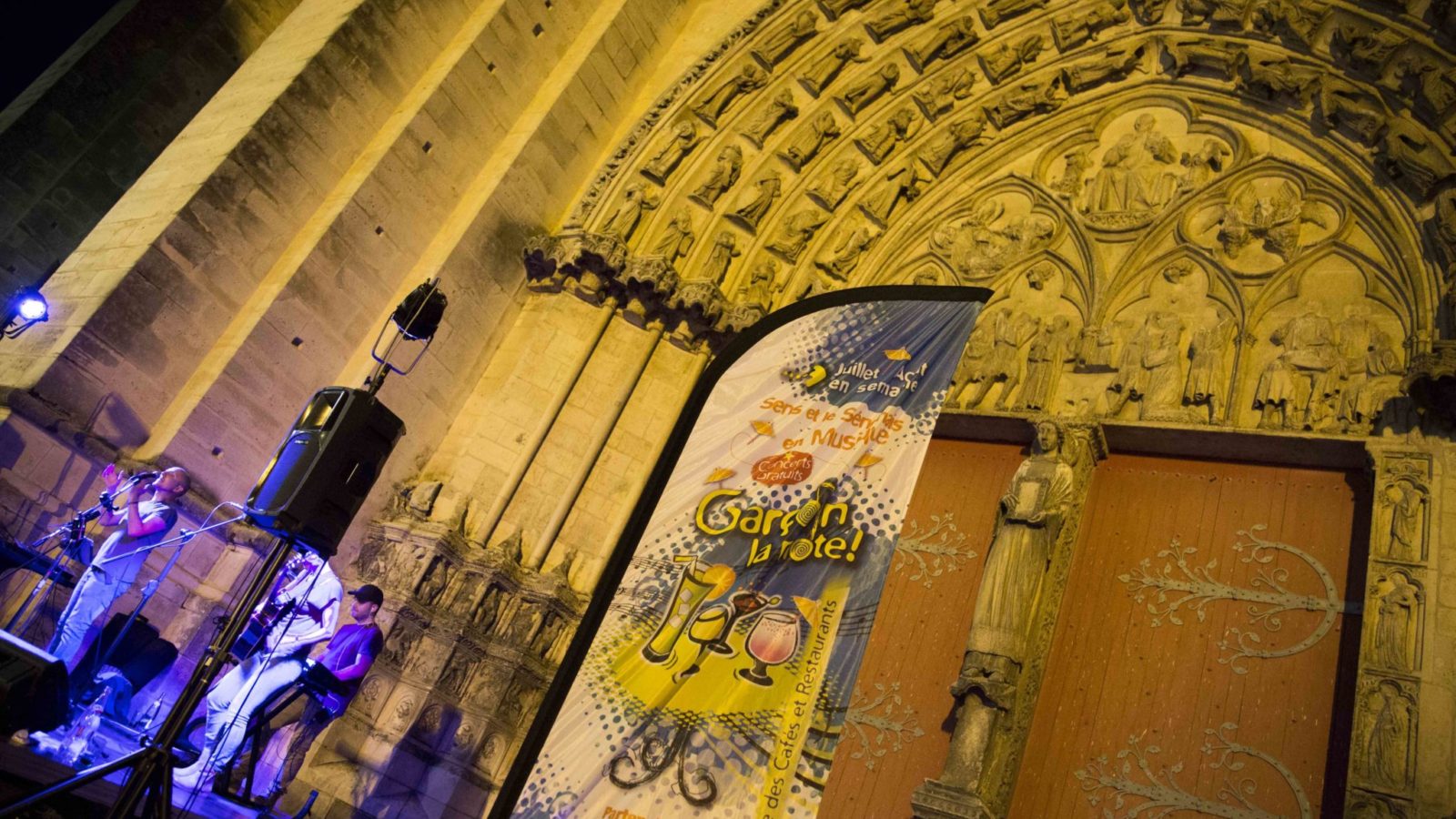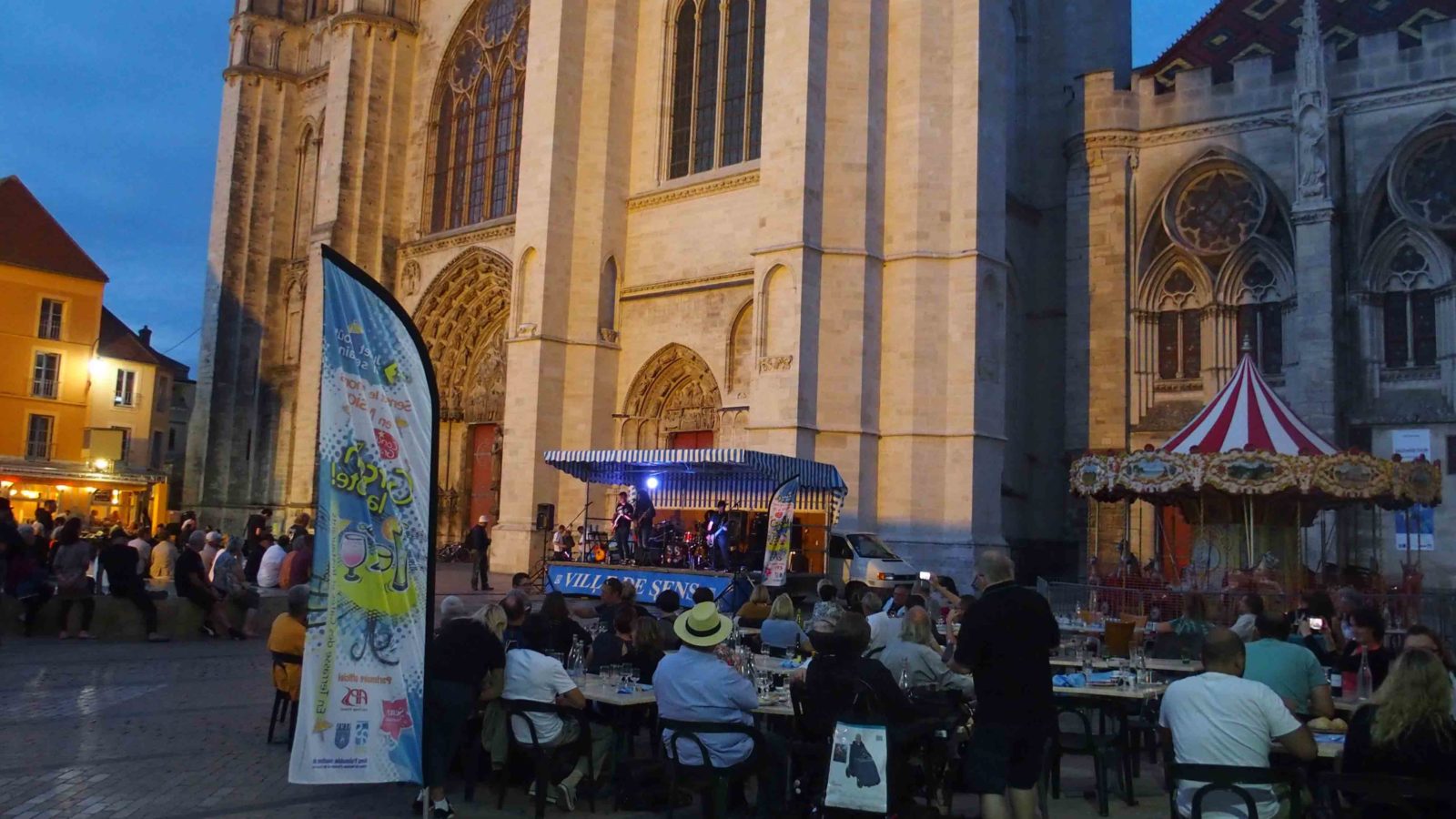 OLYMPUS DIGITAL CAMERA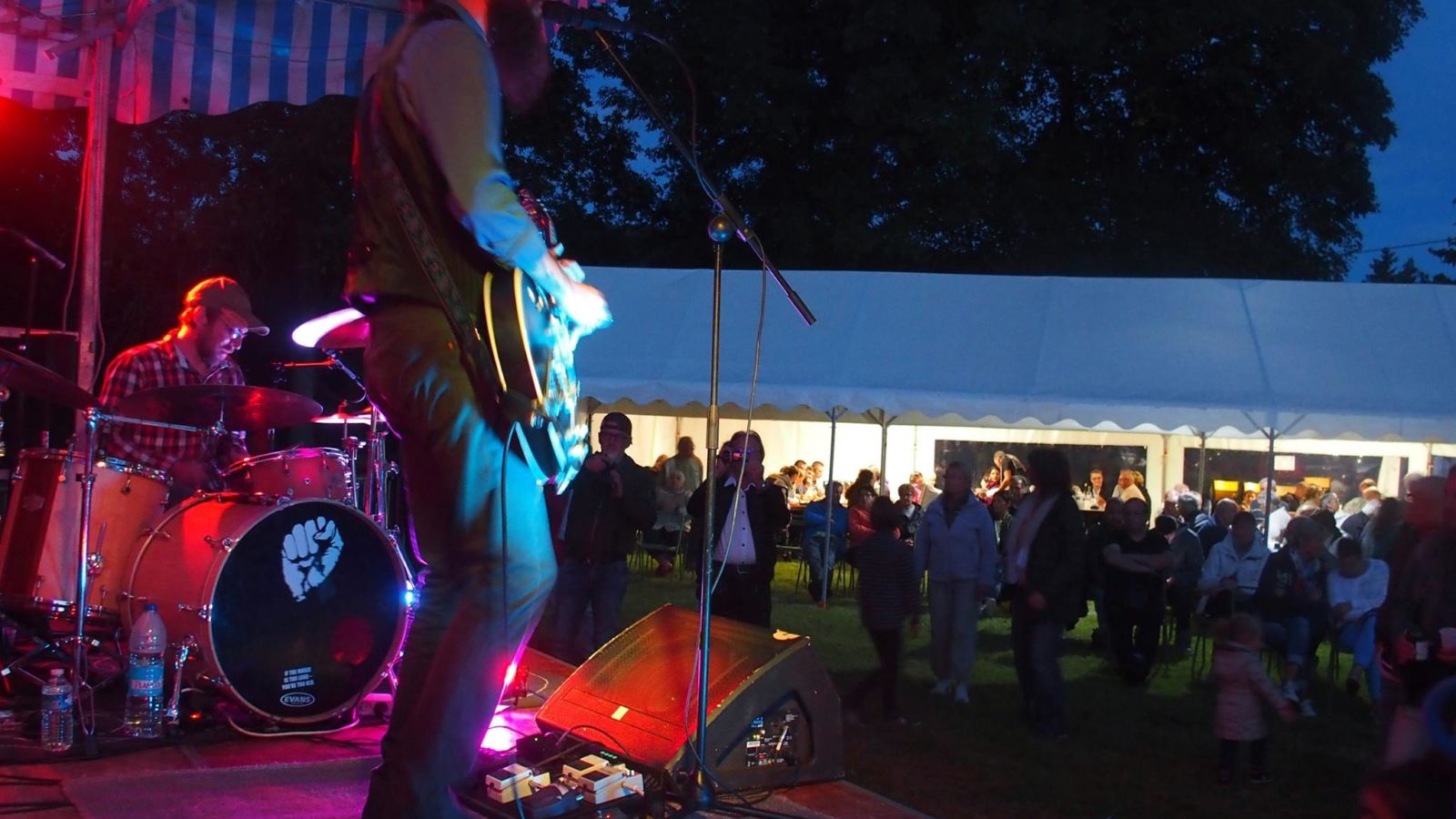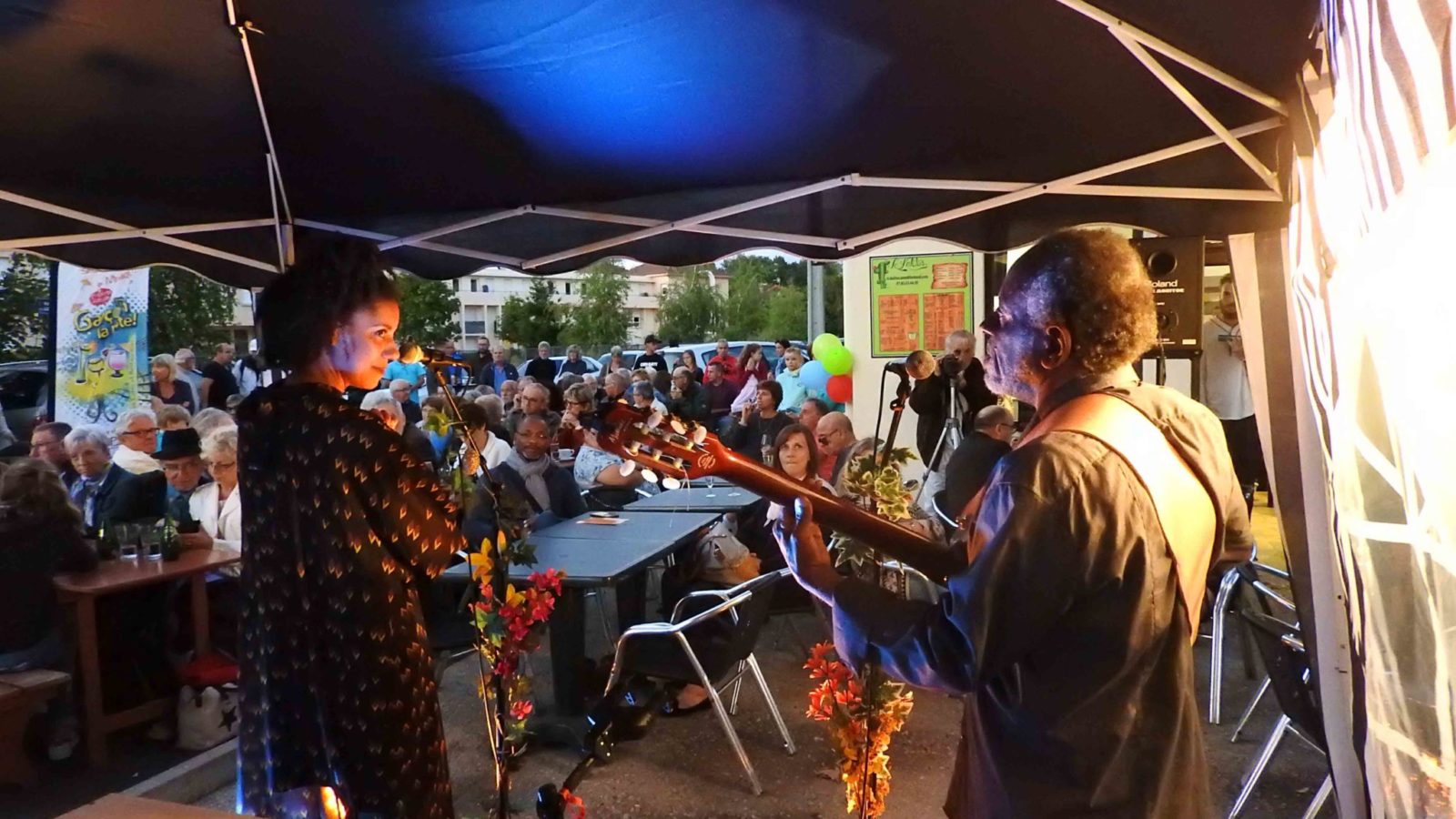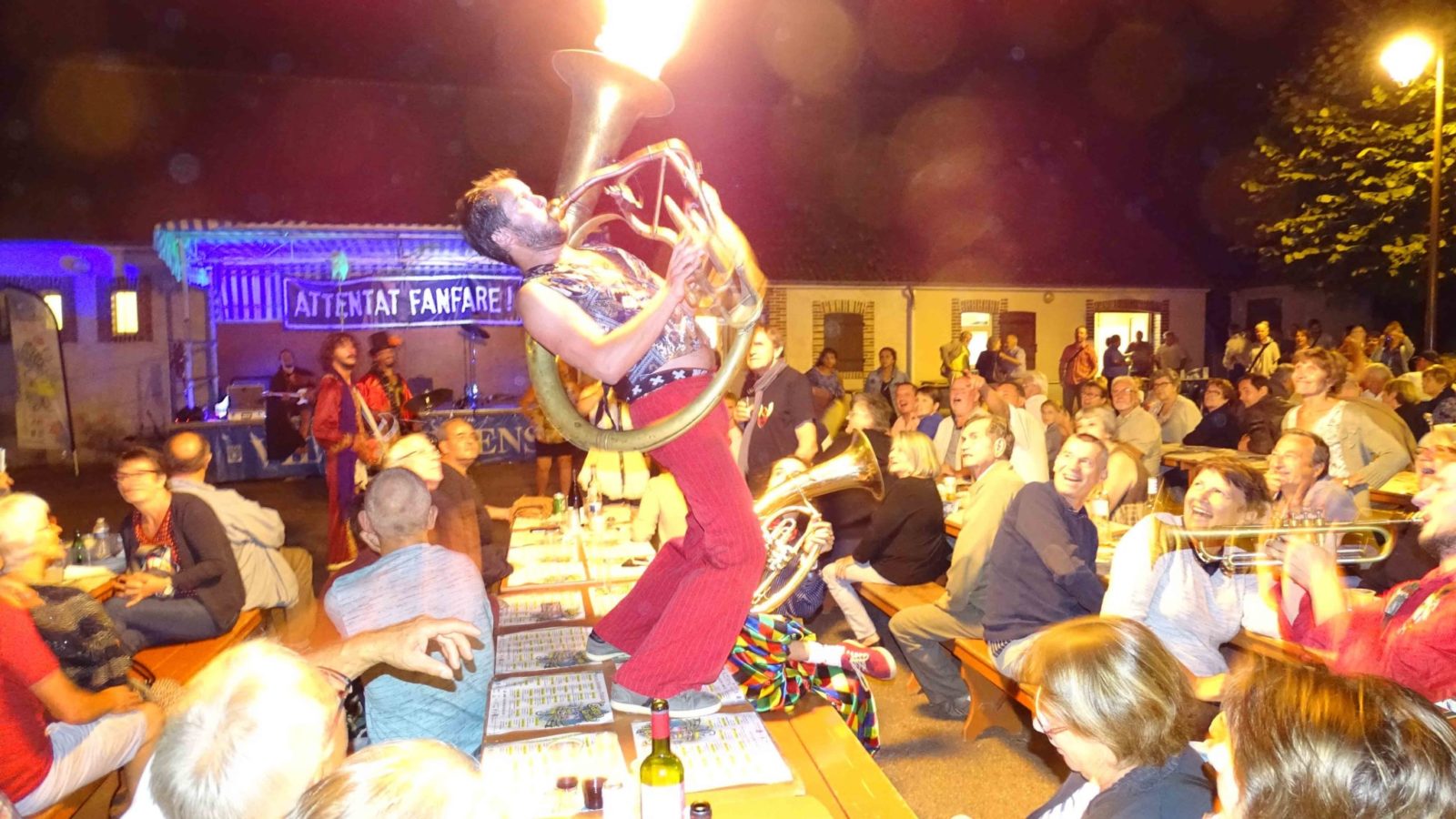 4 tips to really get the most out of this festival
Keep an eye out for the programme (on the festival's Facebook page for example) which should be out in May. It's something we always look forward to each year!
Find your favourite band(s) online; the flyer-programme will show you the musical style of each one (it's small enough to slide easily into your pocket so you can keep it on you all summer).
Contact the venue before the evening of the concert you'd like to see, to find out if you need to make a booking, if it's in a restaurant or bistro for example. Each establishment is free to organise the evening as they wish.
Don't forget to post your photos and videos of the concerts online: the festival's Instagram account is there for that reason..
A big thanks to all the partners of the festival!