Hôtel et Résidence Havana
Hôtel et Résidence Havana 3, rue des Clérimois ZI des Vauguillettes MALAY-LE-GRAND 89100 MALAY-LE-GRAND See my itinerary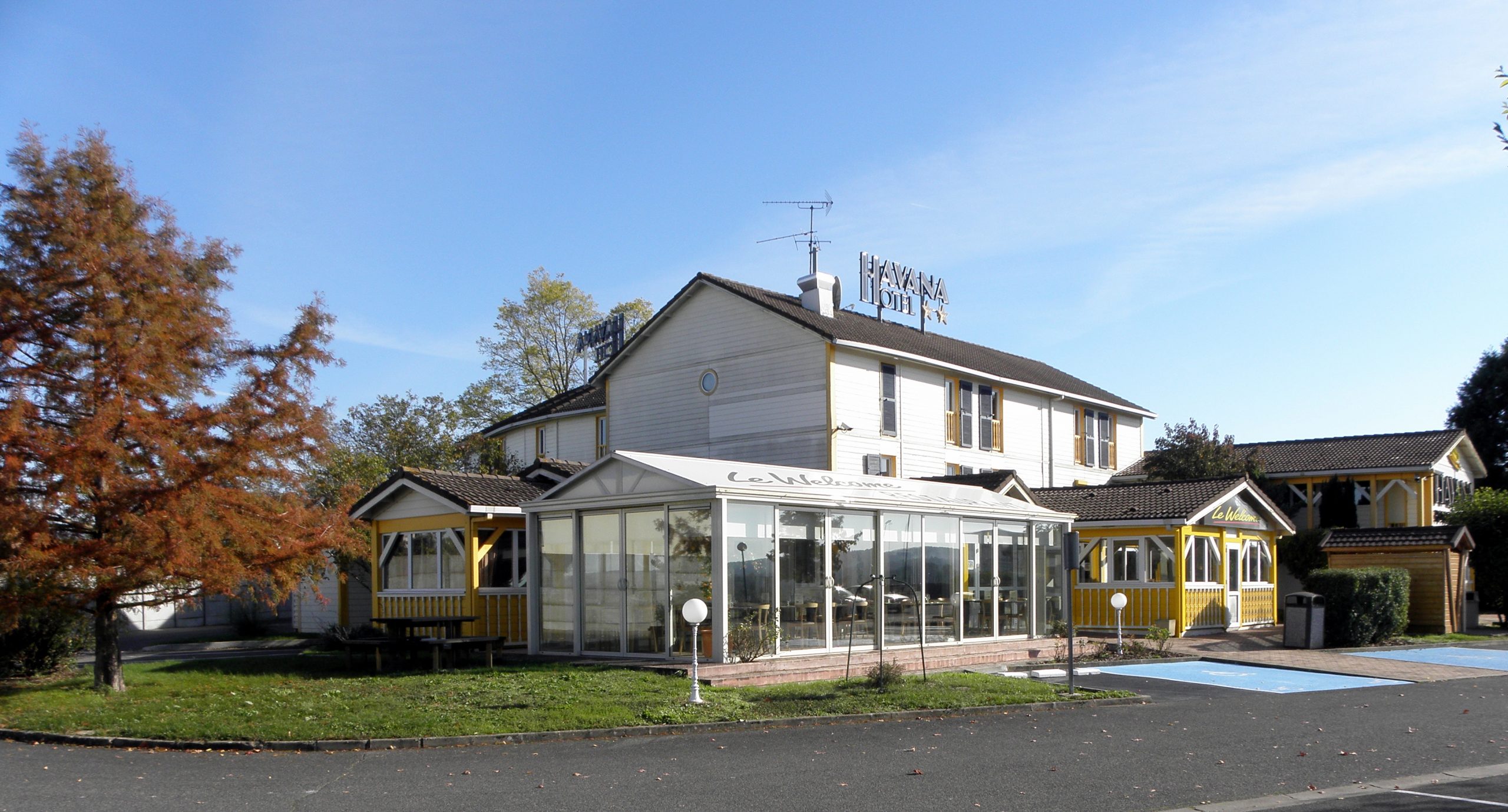 Pets allowed
Accessible for disabled people
About
-----
Safety and hygiene measures :
- Observance of the sanitary rules of the national protocol.
- Face coverings are mandatory.
- Breakfast buffet with products in individual plastic bags.
- Hand sanitiser stations available.
-----
3 km east of the old city center, on the road to Troyes, an establishment of good comfort that consists of a hotel and of a new residence. There are two categories of rooms there: standard and superior. Clever: the rooms of superior categories can be transformed into flats with a small kitchen, for stays from a night to several months. We appreciate the breakfast, the catering buffet as well as the sauna (€5 /20 minutes, per person).

The reception closes at 8 pm every Saturday and at 12 am every Sunday and bank holiday. The hotel remains however accessible thanks to the outside distributor of keys.
3 rooms are aquipped for disabled persons.
---
Features
Facilities
Bar
Baby-Ausstattung
Own garage
Private parking
Lounge
Television lounge
Services and comfort
WIFI
Internet access in bedrooms
Canal +
Hair dryer
Television
Pets allowed
---
Capacity
Number of rooms : 57
Maximal capacity : 220
---
Prices
Price
Min.
Max.
single room
49€
Double room
49€
Family room
61€
Breakfast
9.5€
Pet supplement
5€
Garage parking supplement :

Informative rate to be checked with the establishment

10€
Payment methods accepted
Credit card
Holiday vouchers
Cash
Eurocard - Mastercard
Visa
---
---
Opening times
All year round
Friday : from 06h30 to 19h00
Tuesday : from 06h30 to 20h00
Wednesday : from 06h30 to 20h00
Monday : from 08h00 to 20h00
Thursday : from 08h00 to 20h00
Saturday : from 08h00 to 12h00 and from 16h00 to 19h00
Sunday : from 08h00 to 12h00
---
---