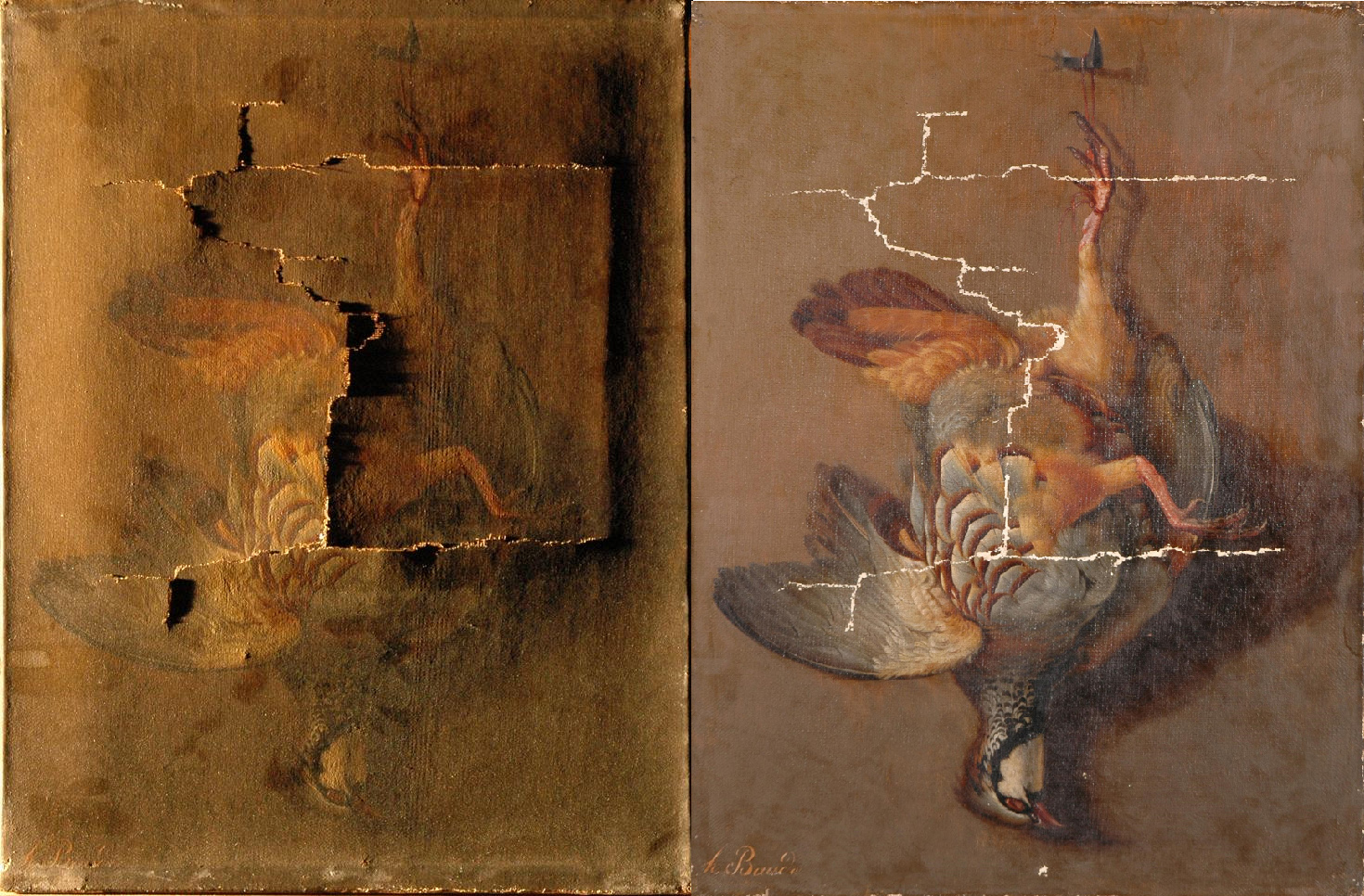 About
Conservatrice-restorer of paintings, works to preserve your cultural property, paintings, paintings on wood, works on copper or marble as well as any painted decor or fresco. The restoration of a painting can be summarized in the resumption of a tear, a hole on your painting or a simple scouring of surface.
Nicotine, chimney smoke and pollution tarnish works of art which become greyish or even yellowed.
We also carry out the de-varnishing of paintings when the varnish denatures their colors, as well as any treatment of reintegration of the pictorial layer (retouching of scratches, wear, spots on the painting).
Even if your painting has suffered major damage (fire, water damage, complex tears), it is always possible to consolidate it, to restore its canvas through lining, to reattach the scales and to restore its image.
---
---